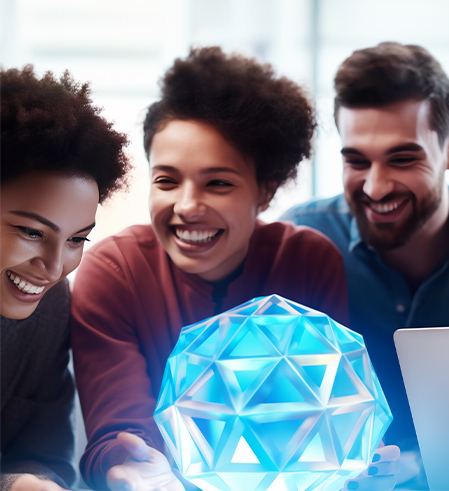 No matter what career stage you're at, when it comes to your marketing career guidance, we're with you. Through AMI Marketers' Career Pathways © we can help identify skill gaps and provide curated courses to help ignite your brilliance to achieve career objectives. Celebrating your achievements, with a guiding hand, we bring you into the fold of our inclusive community. And when it comes to marketing genius, we fuel the fire through networking events, training, content blogs, and webinars.
Become a Member
Website
The images on this website have been created by Brand IQ's AI studio. Brand IQ seamlessly merged cutting-edge technology with our iconic diamond-shaped logo, ensuring that our brand identity remains at the heart of every visual representation.
Each image resonates with our core values, reminding our community and visitors of the AMI's commitment to excellence, innovation, and adaptability in the ever-evolving field of marketing.
Find out more