Earning the CPM title requires ethical conduct, extensive experience, and up-to-date knowledge. It serves as a respected emblem of distinction for Marketing Professionals who consistently pursue advancement through leadership, innovation, and a commitment to continuous learning.
As a CPM, you receive a unique digital badge to showcase your accomplishments enhancing your professional reputation. CPM status opens doors to exciting opportunities, such as becoming an AMI awards judge and mentoring aspiring marketers with your valuable experience.
Are you already an AMI Member? It's easy to apply to become Certified Practising Marketer (CPM)
Simply pay the CPM application fee. Once that's sorted, our AMI Membership team will forward the application form to complete the process.
Click here to pay the non-refundable CPM application fee of $125.
AMI Corporate Members are eligible for a complimentary CPM assessment. To start your CPM application, please contact the AMI Membership team at membership@ami.org.au.
Why become a
CPM

?
Recognition
The CPM designation is the trust mark of a Professional Marketer that will help you stand out from the crowd.
Continuous Learning
Receive additional discounts on AMI curated workshops to further your expertise through continuous learning.
Point of Difference
The only peak professional benchmark of its kind in the Asia-Pacific Region.
How to become a CPM?
CPM Assessment Criteria
CPM certification is based on both quantitative and qualitative assessments of career achievements, work history and education. To be successful the applicant must accumulate 650 points across all three areas.
A CPM Matrix is used to further assess applications using four criteria. These consist of educational qualifications, job function, level of seniority and practical experience.
BECOME A CPM TODAY!
How to become a CPM?
Become an AMI Member
AMI Professional Membership is a prerequisite for anyone wishing to apply for CPM accreditation.
Gain industry experience
CPM candidates typically have practical marketing management experience, a recognised marketing qualification and extensive marketing knowledge and experience.
Apply for CPM assessment
CPM assessment is based on both quantitative and qualitative assessments of career achievements, work history and education.
Maintain your Designation
CPMs are required to undertake a minimum of 100 points of Continuous Professional Development (CPD) each year period to maintain your certification.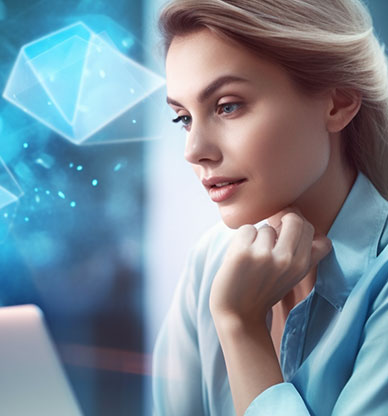 CPM Member Directory
COLLABORATIVE NETWORK
The AMI CPM Directory presents Certified Practising Marketers and their skills to the professional community. Providing a trust mark of marketing professionalism and standards, the Certified Practising Marketer designation helps marketers in their career advancement, improving earning potential, knowledge sharing with industry peers, and building professional brand and credibility.
VIEW THE DIRECTORY
To qualify, Certified Practising Marketer
candidates typically have:
Recognised marketing qualification
A marketing degree or graduate diploma in marketing is the basic education level.
10 years marketing management experience/practice
In some circumstances, substantial marketing experience can substitute for qualifications. However, in these cases applicants must demonstrate conceptual competence acquired through more than 10 years of specific marketing practice.
Applicants are required to provide a resumé of their professional achievements. Clear career progress, increasing functional responsibility, and seniority indicate a track record of professional achievement.
Evidence of work done, results achieved, and career highlights are sought. All claims must be independently substantiated.
A written reference from your supervisor, client, or another Certified Practising Marketer.
AMI Membership
AMI Professional Membership is a prerequisite for anyone wishing to apply for CPM accreditation. By becoming a member of the AMI, you are joining a well established and diverse community of marketers who belong to the association which advocates for your profession and supports you in building your skills as a professional marketer.
CONTACT
Get In Touch
If you have any inquiries, please feel free to contact the AMI Membership Team,
(02) 7228 2150 or membership@ami.org.au