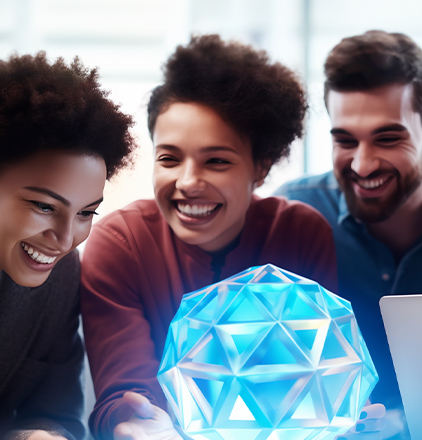 Professional Indemnity and all your insurance needs
In partnership with Austbrokers Countrywide (Countrywide) – an insurance advisory firm that has over 50 years insurance and risk management experience, the Australian Marketing Institute (AMI) offers Professional Indemnity Insurance for current financial AMI Members. Countrywide are general insurance specialists in establishing master policies and dedicated member-only insurance facilities. With over 80 staff, they are also able to assist members with all their insurance needs including business, cyber, home and IT liability insurance.
The Professional Indemnity Master Policy for current financial AMI Members is an important risk management step for AMI members' peace of mind. If you meet the acceptance criteria of the new Policy, you will be provided the opportunity to participate in the Master Policy and ensuring you do not have to purchase your own cover.
Your
Professional Indemnity Insurance Policy

will cover:

Your Professional Indemnity Insurance Policy will cover all qualifying financial members of the Australian Marketing Institute who operate their business within Australia.

The policy provides cover for:
Members who are consultants and generate gross fees of up to $300,000 annually from marketing advisory services, and
Members engaging in part-time or pro-bono consultancy work, even if their regular income comes from an employment role.
If you are an AMI member operating a consultancy business that generates more than $300,000 in gross income, there is no cover under the Master Policy. You need to contact Countrywide for a separate quotation. Preferential rating will be provided to all AMI Members.
The following professional activities are covered by
Countrywide's Professional Indemnity Policy

:

The policy will cover liability of financial members arising out of marketing consultancy, including but not limited to:
Marketing Advice
Advice about sales strategy and promotion
Conduct of and advice about marketing research
Advice about online marketing
Advice about brand/and or product management
Advice about public relations issues
Web design, social media, and E-marketing management (but not IT or Software Coding)
Strategic management consultancy in relation to marketing activities
Countrywide's Policy for AMI Members includes:
Professional Indemnity Limit of $5,000,000 per claim and $10,000,000 in the aggregate
Tailored insurance coverage and advice specific to meet the needs of marketing professionals in Australia
Improved Cover with less exclusions
Nil Excesses for AMI Members who participate in the Master Policy
Cover and security provided by a global leading and independent insurer
Australian marketers professional indemnity policy exclusions and limitations
The Countrywide Policy for AMI Members will not cover:
Non-marketing advice activities. Examples of non- marketing advice activities are human resource consulting, recruitment services and product procurement and management. Non-Marketing advice any other advice activities unrelated to marketing need to be referred to Countrywide for assessment.
Any advice or service provided for which a Financial Service Licence or Credit Licence is required.
The preparation of any prospectus or of any financing application or any supporting material for any financing application unless such application and supporting material is checked and signed off by the client as being true and correct.
Any business valuation prepared by you or for or on your behalf for any client. This does not exclude any Cover for business valuations arranged by you on behalf of a client where the contract for services in respect of the business valuation was between the client and the valuer and not with you.
If you would like more information about insurance cover or would like a personalised Certificate of Currency, please contact Membership Services on (02) 7228 2154 or membership@ami.org.au with your name, your business name and AMI member number.
Information about Pacific Indemnity the underwriter of the master Professional Indemnity insurance policy
This insurance is arranged by Pacific Indemnity Underwriting Solutions Pty Ltd (ABN 14 606 511 639, AFS Licence No. 480863) and underwritten by Insurance Australia Limited ABN 11 000 016 722 and Zurich Australian Insurance Limited ABN 13 000 296 640.
Claims Made
The proposed Professional Indemnity insurance provided is claims made and notified insurance. I.e. it only covers claims made against you and notified to the insurer during the period of insurance. However, provided that you give the insurer notice of any circumstances that may give rise to a claim against you immediately upon you becoming aware of these facts and during the period of insurance, then this Policy will respond should those facts and circumstances eventuate into a claim at a later date.
Master Policy Notice
For AMI Members who participate in the Master Policy, you are participating in a shared Limit amongst all Insured AMI members. As this is a Master Policy, the Limit of Indemnity for Professional Indemnity is $5,000,000 for any one claim and $10,000,000 in the aggregate. These are all shared limits by all Insured. This means that if the Limit of Indemnity, any reinstatements of the Limit or extensions are exhausted by Claims against some of the Insured, then there will be no cover remaining.
NOTE: Please ensure that your Australian Marketing Institute membership number is quoted for authentication purposes. Unsure of your membership number? Please contact Membership Services on (02) 7228 2154 or membership@ami.org.au.
Countrywide is a licensed general insurance broker- AFSL No. 511363
Privacy Notice
We are committed to protecting your privacy in accordance with the Privacy Act 1988 (Cth) (Privacy Act) and the Australian Privacy Principles (APPs). This Privacy Policy applies to personal information collected by us and explains how we collect, use, disclose and handle it as well as your rights to access and correct your personal information and make a complaint for any breach of the APPs. Download our full privacy policy here
For any member enquiries in relation to a Certificate of Currency for the AMI Professional Indemnity Insurance, you will now be able to download and print your Certificate direct from the AMI website.
If you have any questions about the Professional Indemnity policy for AMI Members, please contact the AMI on 02 8256 1651 or email membership@ami.org.au. You can also contact the Countrywide team on 1800 245 123 or email info@abcountrywide.com.au