Arid Zone scoops four big wins at industry awards night.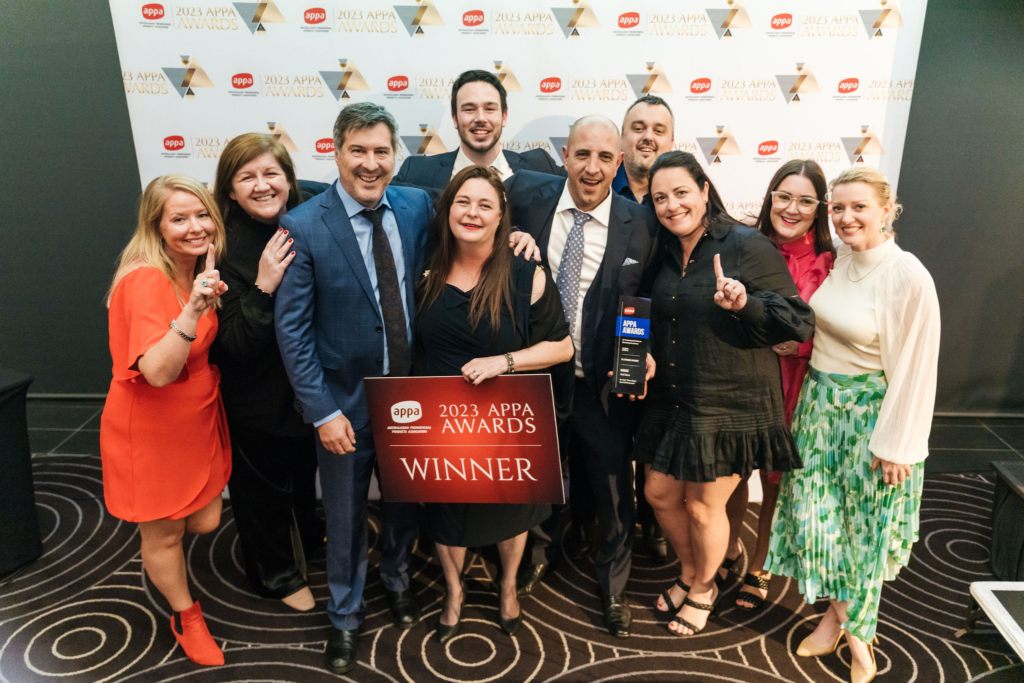 Arid Zone has won four categories at the 2023 APPA (Australasian Promotional Products Association) Awards Night held in Sydney last week for their collaboration with Coors (Good Drinks Australia), TCL (via Agency Clutch Media) and the Victorian Department of Education.
Submissions in the Sustainable/Eco Friendly, Consumer Programs/Gift With Purchase and Event Merchandise categories were each selected as winners, with Arid Zone also winning the overall Platinum Award for Excellence.
The awards recognise and celebrate promotional products marketing excellence across 14 categories.
The win in the Sustainable/Eco Friendly category was for the creation and delivery of Kinder Kits for the Victorian Department of Education. This award is a back-to-back win from 2022 and follows two award wins at the 2023 PPAI (US-based Promotional Products Association International) Gold Pyramid Awards in Las Vegas, USA. Enhanced by a reduced carbon footprint from the previous year, a majority of the Kinder Kits components are able to be re-purposed or broken down for recycling, while utilising sustainable, ethical, and socially responsible purchase practices in conjunction with the Victorian Department of Education. Both teams again worked with Climate Active and Ndever Environmental to gain carbon neutral certification – amongst the most rigorous processes in the world.
Arid Zone's win in the Event Merchandise category recognised their work with Agency Clutch Media to provide a range of high visibility merchandise for TCL, a leading global tech brand, for their 2023 Australian Grand Prix "TCL Recharge Lounge." The "Lounge" concept was a comfortable space where visitors could watch the race, recharge their phones and interact with the TCL brand in a relaxing atmosphere. Products including TCL branded charging station tables, portable tables, outdoor beanbags, drink bottles, power banks, event staff uniforms and a TCL racing simulator with an Xbox were produced by Arid Zone to reflect the TCL brand, drive visitors to the stand and establish TCL's connection to the F1 event.
"The 2023 Grand Prix Activation undeniably proved to be a resounding success, offering attendees a tangible product experience. Through meticulous product selection and a cleverly curated atmosphere, we effectively showcased vibrant brand images and facilitated enjoyable encounters that exemplified TCL's transition into the premium market, thereby amplifying our exposure. The entire activation is a credit to both Clutch Media and Arid Zone," said a spokesperson from TCL.
The Consumer Program/Gift with Purchase (GWP) category win was awarded for the range of merchandise designed and produced for Coors (Good Drinks Australia) in their highly successful national activation surrounding the 2023 NFL Superbowl campaign. Merchandise included US-style trucker caps, authentic Coors-branded Riddel helmets, on-premise Point of Sale and Coors themed replica NFL jerseys, which were also featured leading up to the event as a selling tool to drive venue engagement. As a result, key national groups including ALH Group and the Signature Hospitality Group participated in promotional activity on the day for Coors, which led to an overall uptake in venue participation, brand awareness and sales.
Due to the success of the activation with Coors, Arid Zone also secured the overall Platinum Award for Promotional Products Marketing Excellence.
"The merchandise developed by Arid Zone for the Coors activation was undertaken under an extremely tight timeframe. The entire activation, including Arid Zone's contribution, helped to increase sales, and generate interest in Coors products on the day. The results overall were outstanding for Good Drinks – having just secured the distribution rights – and far exceeded all key metrics we had set," – Good Drinks Customer Activation Manager.
"These results demonstrated the effectiveness of promotional products and collateral as part of the marketing tool chest – highlighting the importance of selecting the right products to achieve marketing objectives,"added Max Fato, Arid Zone Group Sales Director.
"Blending creativity and outstanding promotional products with sustainable and ethical goals is a process and a challenge – but one we are committed to and continually evolving. We are not only proud of what we have been able to deliver to win these four awards, but also of our relationships with the teams at the Victorian Department of Education, TCL/Clutch Media and Good Drinks whose campaigns leveraged the products so effectively in their activations," – Clive McCorkell, Arid Zone Managing Director.
For further information, please contact:
Spokesperson: Clive McCorkell, Managing Director, on: +61 0419 535 222 or clive.mccorkell@aridzone.com.au
Media Kerry Schonfelder, Marketing, on +61 418 191 009