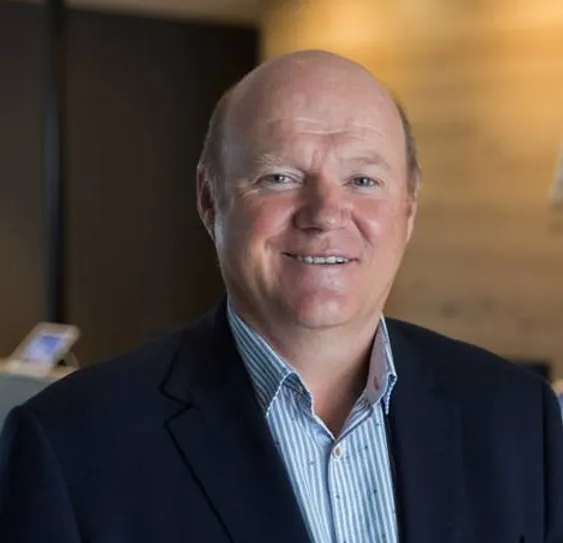 Written by AMI Chair, Andrew Thornton.
With the recent appointment of new directors to the AMI Board, I thought it appropriate to introduce your Board to you.
The AMI Board is very much a 'working Board' that adds value based on the diverse skills and expertise that directors bring to the Board.  It's not just about being a good marketer. A good board is a balanced team with complementary skill sets that work together to make the most effective decisions for the organisation.  It is the full participation of every director that contributes the most to the effectiveness of a Board and management of the organisation.
In welcoming new Directors to the AMI, the Board nominations committee looked to individuals that could fill the identified skills gaps and work within the ethos of the Board.
With that said, please meet the AMI Board:
Andrew Thornton FAMI(Life), CPM. Chair and Non-Executive Director. Chair of the Executive Committee
Andrew has been on the Board since October 2015, after serving on the NSW State Committee. He was appointed Chair in February 2016. After serving a term as Chair, became Deputy Chair before being reappointed Chair in October 2021.
Prior to entering consulting, Andrew had a successful corporate career grounded in business strategy and marketing leadership. He established a strong track record in senior leadership roles, including CEO/MD and CMO positions, across the financial services, telecommunications, professional services and transport infrastructure sectors. Currently, Andrew is Executive Director at Bridge Street Consulting. He is also a Non‐Executive Director of Fishburners – Australia's largest tech start‐up community – as well as a NED of a private company.
Apart from his business acumen, Andrew brings to the Board a passion for the marketing profession and the AMI's role in helping members grow their careers.
Maria de Conno FAMI, CPM. Deputy Chair and Non-Executive Director
Maria joined the Board in October 2021. Previously, she was Chair of the AMI South Australia Committee.
As a marketing specialist, Maria's experience covers consulting and developing marketing campaigns for clients.  Her company, Figtree Digital, specialises in business marketing to connect, engage and grow businesses within all areas of Digital Marketing & Communication. In addition, Social Media Strategy, Planning and management including Linked In Training.
Maria brings to the Board expertise in the digital marketing and technology space as well as board experience.
Angela Webster AAMI.  Non-Executive Director and Chair of the Finance Committee
With a background as a highly accomplished Chief Operations Officer, with extensive experience as a former Chief Financial Officer, Angela joined the AMI Board in May 2023.
Angela has held a wide variety of senior finance roles, supporting business turnarounds, crisis management, technology rollouts, business start‐ups and organisation wide restructures.   She is committed to inspiring and leading high performing teams and leaders, and is passionate about corporate social responsibility.
Angela brings to the Board a depth of commercial and financial expertise, including a thorough understanding of the NFP sector.
John Clay, FAMI, CPM. Non-Executive Director and Chair of the Professional Advancement Committee
John joined the AMI Board in October 2018.
After 25 years in the professional services, telecommunications and IT industries, John moved into a portfolio career consisting of Board, Advisory and Lecturing roles.
John brings professional marketing and communications expertise and experience to the Board with the voice of the customer, customer experience, key account management, crisis communications and digital engagement skills being of particular strengths. John is also a Sessional Academic at the University of Technology Sydney Business School.
John's board experience spans several years as a member of the Regional Arup Board (eight years) and the Australia British Chamber of Commerce Advisory Board (3 years).
Chris Taylor MAMI, CPM Non-Executive Director
Chris joined the Board in October 2021 with a background as a commercially focused senior marketer with a track record of delivering results through an effective mix of strategy, analytics and creative thinking.  He has worked for over 20 years across multiple sectors, from FMCG, financial services to education and retail.
Chris's expertise includes the acquisition of customers using available data and insights and direct response marketing to meet strict cost‐per‐acquisition targets. 
He brings to the Board a track record in creating strategic vision and turning it into action that delivers measurable results. Along with a sound understanding of both the NFP and Commercial sectors.
 Kristie Atkins FAMI (Life), CPM. Non-Executive Director
An inspirational leader who grows businesses by combining sophisticated change and general management, sales and marketing skills with a dynamic leadership style, Kristie joined the Board in August 2023.
As Executive Director of Wink, Kristie boasts outstanding business acumen, market‐leading customer acquisition and retention skills, infectious enthusiasm, an uncompromising work ethic, highly developed relationship building capability and valuable networks.
A multi award winner, including recognition as AMI's Certified Practicing Marketer of the Year and as Entrepreneur of the Year in the B&T Women in Media Awards
Her Board experience spans as being a director of leading medical research institute HMRI and she Chairs HMRI Foundation.  She is an Independent Director on the Board of Restaurant & Catering Industry Association Australia and a member of the Advisory Board of international online fashion company Azura Runway.
Simon Cheng PAMI. Non-Executive Director
Simon joined the Board in October 2021.
He is the CMO at Menulog and has over 20 years' experience leading marketing and commercial teams in highly dynamic growth environments. Prior to Menulog, Simon was part of the management buy‐in team for a private equity‐backed health retailer, helping to rebrand and restructure the business to position it for resale to a major retailer.
Prior to that, at Carnival Australia, Simon helped drive nine consecutive years of double‐digit growth for the cruise industry to overtake the US as the most highly penetrated market in the world.
Simon brings to the Board a strong commercial focus and a growth mindset.
Bruce McDonald FAMI, CPM. Non-Executive Director
Bruce joined the Board in August 2023, with more than 30 years of Marketing & Sales experience in the Automotive industry in Australia, USA and the Asia‐Pacific markets, including 9 years as a Vice‐President and senior leader of Ford Australia.   In addition to responsibilities within this global business, his experience extends to working with medium sized Australian companies and government business enterprises especially building products, transport & logistics and education & training sectors.
His expertise spans marketing and sales especially within the areas of strategy planning, building strong distribution networks, leadership development and customer‐centric business strategies.
Bruce brings to the Board director experience and a strong focus on compliance and good governance.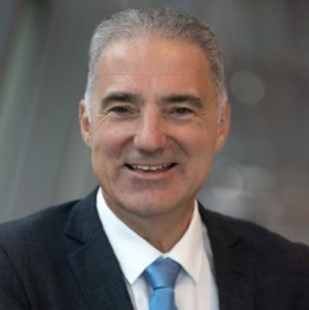 Paul Nicolaou FAMI, CPM. Non-Executive Director
Paul has been a director of the AMI since May 2019, having previously served on the NSW State Committee.
He is currently the Executive Director of Business Sydney.  Previously, he was the Director of the Business Leaders Council, Director of Membership & Events of the Australian Chamber of Commerce & Industry.  He is also the Director of Corporate & Community Solutions – a private company specialising in strategic advice, marketing, fundraising, media, public relations and event management.
Paul sits on a number of Boards, including as a NED of the Gut Foundation, Estia Foundation and Group Colleges Australia. He is also an ambassador of Start Up Australia which is an entrepreneur‐led not for profit organisation that wants to create a strong Australia for the future.
Apart from his extensive Board experience, Paul also brings to the Board a thorough knowledge of the public sector.
Celeste Moroney PAMI, CPM. Non-Executive Director
Celeste is a Marketing & Brand Strategist and the owner and founder of Run Partners.  She was appointed to the Board in August 2023.
Prior to founding Run Partners, Celeste was the Marketing and Product Innovation Director of billion-dollar FMCG company, Baiada Poultry.  During her time there, Celeste was involved in elevating the Steggles brand as the leading poultry brand in Australia.
Celeste brings to the Board a passion for understanding and responding to the needs of members. She refers to a Seth Godin quote as to why she loves marketing: "Marketers make change. We change people from one emotional state to another. We take people on a journey; we help them become the person they've dreamed of becoming, a little bit at a time."
Those attending the AMI Marketing Excellence Awards Celebration Event, on 12 October, will have an opportunity to meet with the AMI directors who will be in attendance.