Member Spotlight: Natalie Landrito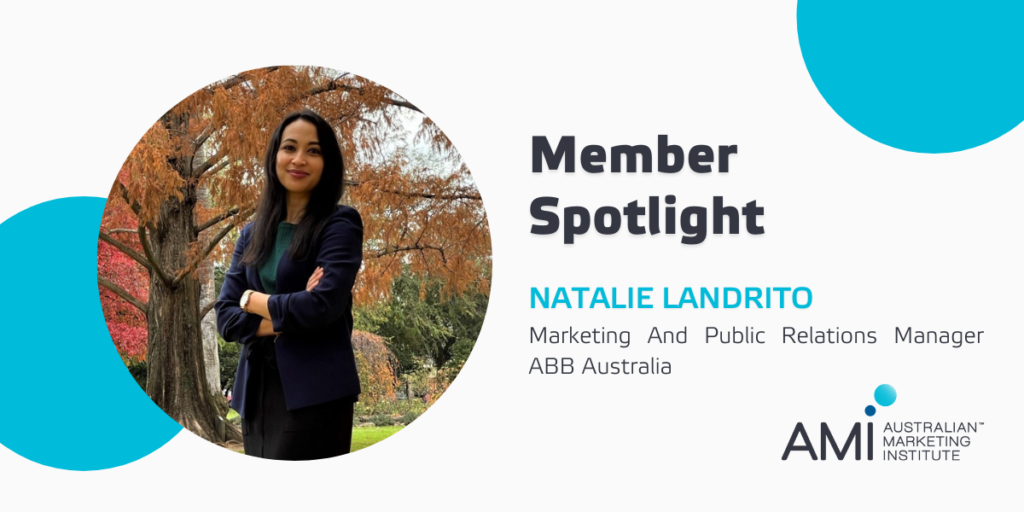 I've always been passionate about writing and creating content that inspires and empowers people to understand what affects our society, industries, and the overall well-being of communities.
My marketing and communications journey has included interning as a public relations assistant at Bayside City Council, working on media plan campaigns for media agency clients at Channel Seven, and working for multinational companies to create campaigns that can sidestep ordinariness. Early in my career, I also moved to the U.S. to gain more experience in a country that seemed to be at the forefront of everything marketing communications.
Being an AMI member allows me to connect with a community that's seriously passionate about staying on top of trends related to industry technologies, branding awareness, and smart lead generation. I love AMI events and webinars because they feature thought leaders who are genuinely making an impact in these areas, and who are generous in sharing their advice to help other AMI members see the same tangible results.  As career marketers, we're responsible for making it easier for buyers to buy and to solve their problems. I know that by participating in AMI member programs I'll always discover new and exciting ways to do just that.